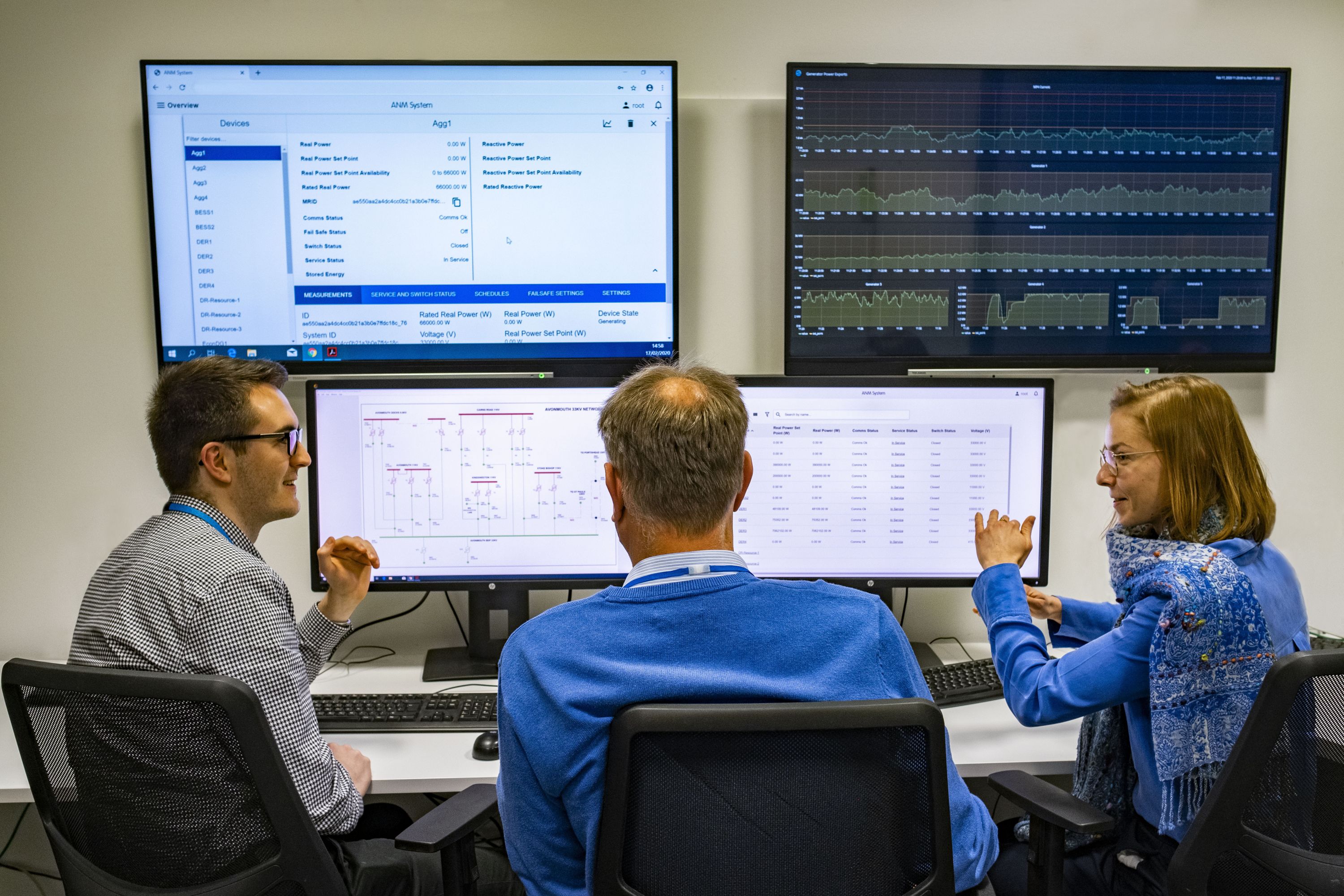 MEPPI's Power Systems Engineering Division (PSED) and its Smarter Grid Solutions (SGS) software group are helping customers upgrade existing power grids and construct new ones that can meet future needs and sustainability goals.
PSED has emerged as the foremost engineering consulting group, playing a pivotal role in bolstering renewable energy resources throughout the North American electric utility grid. Their efforts have been instrumental in advancing the decarbonization of electric generation.
PSED consults for ISOs, IOUs, and Developers that assist in setting the benchmark for reporting, procedures, guidelines, interconnection/planning requirements and tariffs, along with addressing auditing requirements. PSED provides consulting services for transmission and distribution level interconnections, including addressing detailed electromagnetic transients and dynamic performance analysis needs of both Inverter Based Resources (IBRs) and Distributed Energy Resources (DERs), along with providing economic and techno-economic consulting services.
PSED also has a team of Project Managers experienced in the electric generation interconnection queue and construction administration at the Transmission Owner (TO) and Independent System Operator (ISO) /Regional Transmission Organization (RTO) level.
To help power utilities transition to net zero carbon emissions, SGS provides software for increasing capacity and mix of low-carbon and flexible Distributed Energy Resources (DER) in an increasingly decentralized energy system.
SGS's Strata Grid (Utility DERMS solution for distribution utilities) provides cutting-edge grid analytics capabilities to meet customer needs for more dynamic/automated configuration of DER control. The Cirrus Flex solution remotely and automatically optimizes DER dispatch, linking diverse DER assets and fleets between owners, operators, aggregators, and traders to maximize the returns from energy, grid services and flexibility markets.
As electric grid operators throughout the world are experiencing an increasingly complex mix of new decentralized power generation and clean energy resources, SGS offers highly flexible, scalable control solutions allowing integration of DER for capacity management, flexible interconnection, virtual power plans, microgrids, fleet energy asset operations and energy as a service.
SGS has also developed new software applications including enhanced flexible interconnection capabilities, battery storage management, demand response/direct load control, EV smart charging and heat pump market integration.