Since 2000, solutions4networks has helped businesses meet the challenges of their industries and quantify the return and value of infrastructure investments. Their services include cloud and data center solutions, network security, modern collaboration, and more. Their solutions improve IT efficiency, reduce overhead, and enhance uptime.
The Tech Council's Jonathan Kersting recently spoke with solutions4networks founder and CEO Michele McGough about her experiences as a Council member and where she sees the future of tech:
JK: Give us the Solutions4Networks elevator pitch!
MCGOUGH: The company started 24 years ago with a $10,000 investment from me. Now we have 27 employees, 18 or 19 being subject matter experts. We started as a professional services company – now we're a network integration and consulting company with pillars of expertise. We're experts in network integration infrastructure and wireless cybersecurity data centers.
JK: Where would you like to see the future of tech in Pittsburgh?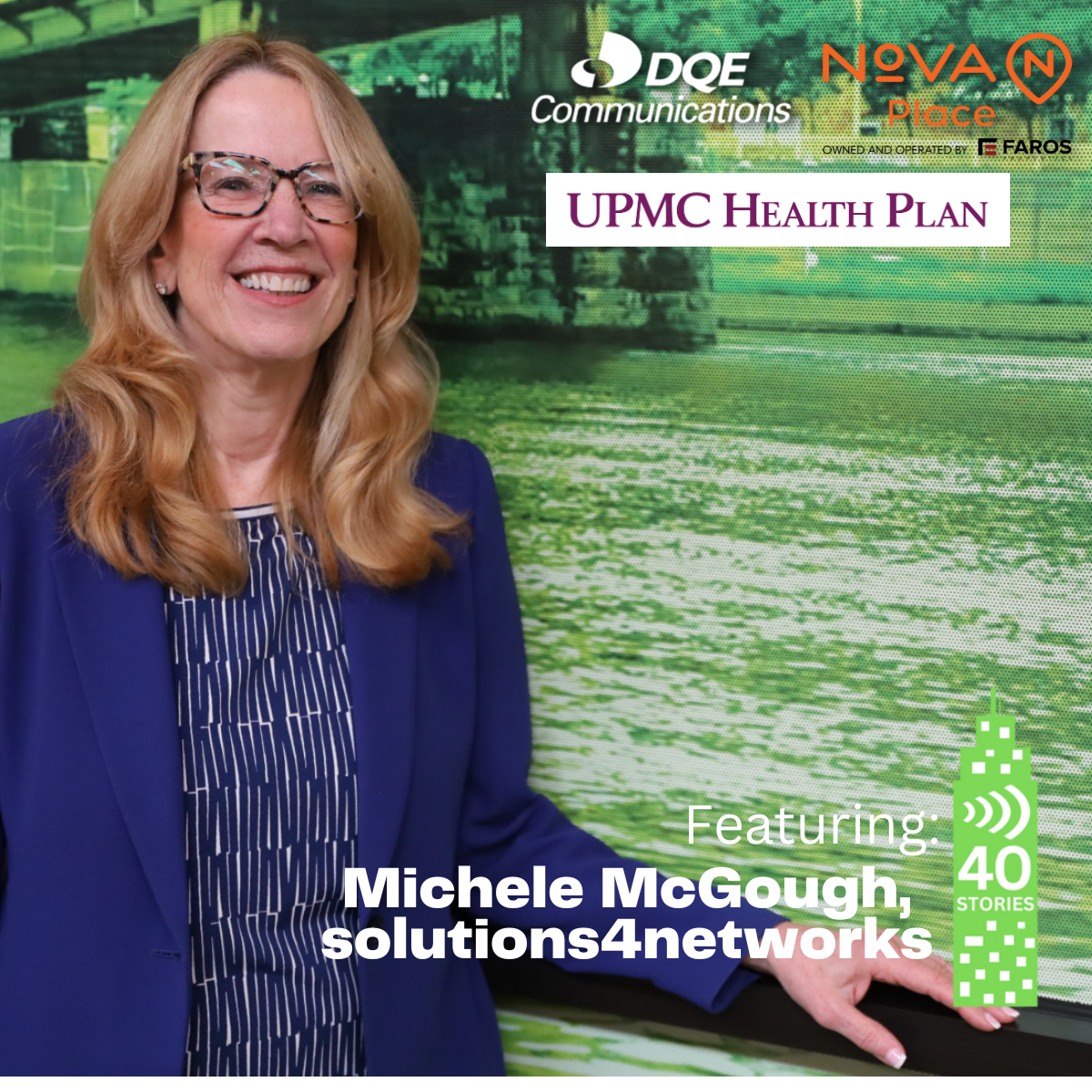 MCGOUGH: Well, we have seen a lot of change in the last year - and even the past five years! For me, it's been like, "Whoa, what happened?"
We also talked about this 20 years ago – about how things need to change. And now we're seeing–for lack of better words–the fruits of everybody's labor. It's so nice to hear about all the new companies that are coming here. All the people who want to put offices here now would have never thought about doing that 20 or 30 years ago, right? Is Pittsburgh legitimate now? I think we are.
Now, even internationally, Pittsburgh is certainly more relevant than we were 20 to 30 years ago.
JK: Why did you join the Pittsburgh Technology Council?
MCGOUGH: I joined 20+ years ago because knowledge is power. In this business, you must continually learn. The Tech Council has been an amazing venue for events, networking, and meeting people. I've been a great proponent of you and those who have joined you.
It's nice to have other people that you can bounce ideas off. You know, unfortunately, we all sometimes have legal issues, or accounting issues, or fill-in-the-blank issues. It doesn't matter what kind of business you have. So, it's nice to have a place like this, that either through the seminars that you have, or the other people in it, to learn and find connections. It has been a huge, huge help to us.
Connect with solutions4networks