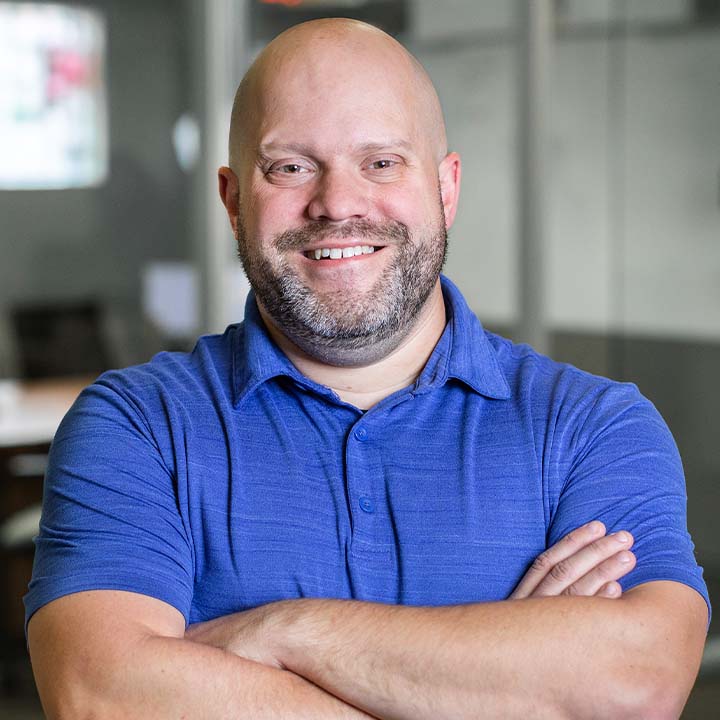 By now, it really doesn't matter what capacity your job function serves. In the tech sector, there is some type of AI tool streamlining your work. In the digital marketing space, generative AI tools - which McKinsey defines as AI algorithms "used to create new content" - are the latest AI tools for marketing providing us with a powerful way to increase and diversify our content production.
At Direct Online Marketing (DOM), our team has been experimenting with multiple generative AI tools for marketing to help increase output and repurpose content to scale our results. Below, see four examples of tools we have tested that you can confidently put into action for your business.
Amazon Polly
What is it? A text to speech generative AI tool that, according to Amazon, "deploys high-quality, natural-sounding human voices in dozens of languages."
Where are we testing it? Informational content in industries like health care where the word count is high, the language is advanced, the target audience for the content is wide, and users have mobile devices to consume what has been produced.
How can you use it? Create podcast episodes out of your most popular articles or offer an ADA compliant audio alternative to site visitors who require screen readers. While most AI tools for marketing center around the creation of text, images and video, the ability to create long-form voice clips can be useful in bolstering these materials.
ChatGPT
What is it? A conversational AI tool that, according to OpenAI, makes it possible "to answer follow-up questions, admit its mistakes, challenge incorrect premises and reject inappropriate requests." As you likely know, it's capable of doing more than that!
Where are we testing it? Simple coding tasks and content outline generation, particularly in industries with complexities or for coding where templates or low-code options are not available.
How can you use it? To create structured data to help your website get more Google traffic, transfer your PDF documentation into HTML code, or create content guidelines for concepts that you do not already have working knowledge about.
Dall-E 2
What is it? A generative AI system that, according to OpenAI, can "create realistic images and art from a description in natural language."
Where are we testing it? To create supporting imagery for informational content, especially when an analogy or anecdote is difficult to explain using the inventory of stock photography sources.
How can you use it? To create visual content for your sales presentations, pitch decks, and web pages when you lack access to a graphic designer. You will also find this particularly useful when you want to use a unique analogy using real-world objects.
Lumen5
What is it? A generative AI tool that, according to Lumen5, "combines powerful AI with a simple drag-and-drop interface to help you create professional video content in minutes."
Where are we testing it? In industries like health care and accounting where the technical language is advanced, the audience consuming the content is wide, and we see a high volume of video content being published on YouTube.
How can you use it? To quickly repurpose your best-written articles and web pages into a video if you are interested in testing how your brand may increase its reach on YouTube.
At the time I am writing this, generative AI is still largely in its infancy stages. When clients ask us about many of these tools, we compare the content they produce to that of an intern or team member with surface-level knowledge only on any topic. But while these tools won't get you 100% of the way towards a piece of quality content, they will dramatically improve your efficiency and allow you to work smarter - not harder.
If lawyers are using these tools to create their documentation with ease and religious leaders are using it to develop their weekly messages, it feels safe to say this technology can have some amazing benefits when used by the right people in the right way. As a digital marketing agency, we have an inclination toward AI tools for marketing, but as time goes on, more and more businesses in every industry will have to make the choice between understanding and integrating AI tools or losing out to competitors who do.
Hopefully, the examples above that highlight how we are testing them at DOM help you get the creative ideas flowing for your team.