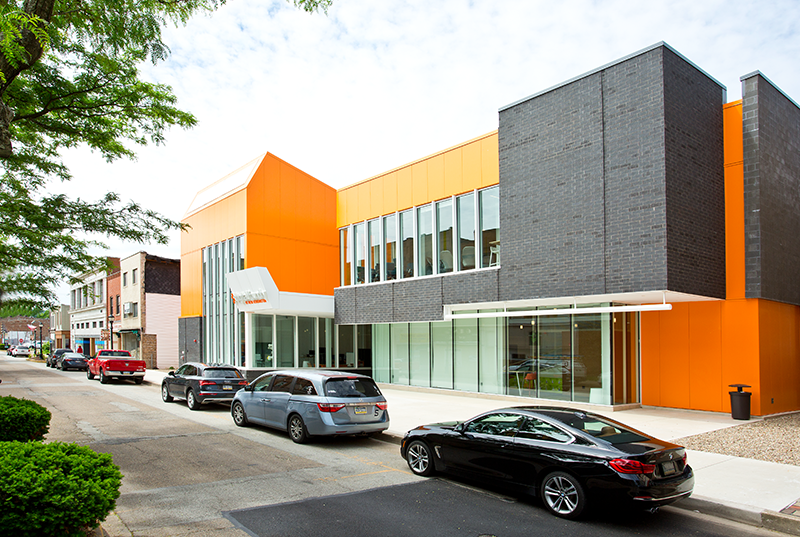 Like many Rust Belt towns in recent decades, New Kensington has experienced issues with unemployment, economic distress and blight. It has been called the "Town Built by Alcoa" – a name validated by the evidence of the company's massive presence seen throughout. In recent years, the town has experienced redevelopment and has effectively rebranded as the "Town Built by Community Progress." Since 2018, more than 90 small businesses have opened in New Kensington, including many women and Black-owned businesses.
This boom can at least be partially credited to Penn State New Kensington and its programs focused on increasing access to entrepreneurship education and the newest technologies. One can find The Corner Launchbox downtown and a few blocks away from it, The Digital Foundry. Both provide opportunities for residents, are in the heart of town and try to spread free or affordable education and innovation opportunities to students and business owners alike.
THE CORNER/LAUNCHBOX™
The Corner Launchbox was founded in 2017 as a part of the efforts of Campus Chancellor, Dr. Kevin Snider. It is also a signature program of Invent Penn State, a Commonwealth-wide initiative to spur economic development, job creation and student career success. The goal of Invent Penn State is to help aspiring entrepreneurs start and grow a business, as well as find licensable technologies and investment opportunities. To serve all members of the space and residents of the surrounding community, The Corner Launchbox has options for all business types and budgets.
The Corner is appropriately named, sitting at the corner of 5th Avenue and 7th Street in the heart of New Kensington. Its placement on 5th Avenue is especially significant, given the many businesses in that area that have benefited from its services. Only blocks away are Tight N Tone Fitness, Cafe Nikki P, Odi's Emporium, Sarita's Salon and Trovo, all businesses that have found success with help from The Corner's programs.
The Corner Launchbox offers co-working and private office spaces, professional meeting rooms and an events room. It also offers free legal advice, access to a wealth of Penn State resources and various programs that assist with opportunity and Industry 4.0 implementation. Its hands-on educational opportunity accelerator, a 10-week program, helps current and aspiring business owners hone their ideas and develop a viable and scalable plan.
At the helm are Corinne Coulson, Manager of Strategic Communications and Marketing, and Alyssa Pistininzi, Community Operations Manager of the Corner Launchbox and Business Operations Manager of The Digital Foundy. Pistininzi also co-owns a business with her husband on 5th Avenue, Modfinish, which offers artisan home goods ranging from original art and prints to raw art and building materials from U. S. Steel and other industrial sources.
The Launchbox encourages people to not quit their daydreams and to explore opportunities that they may not realize exist. Meanwhile, the Digital Foundry, located only a few blocks away on 5th Avenue, offers innovators the best-available technology at an affordable rate in order to excel and succeed.
DIGITAL FOUNDRY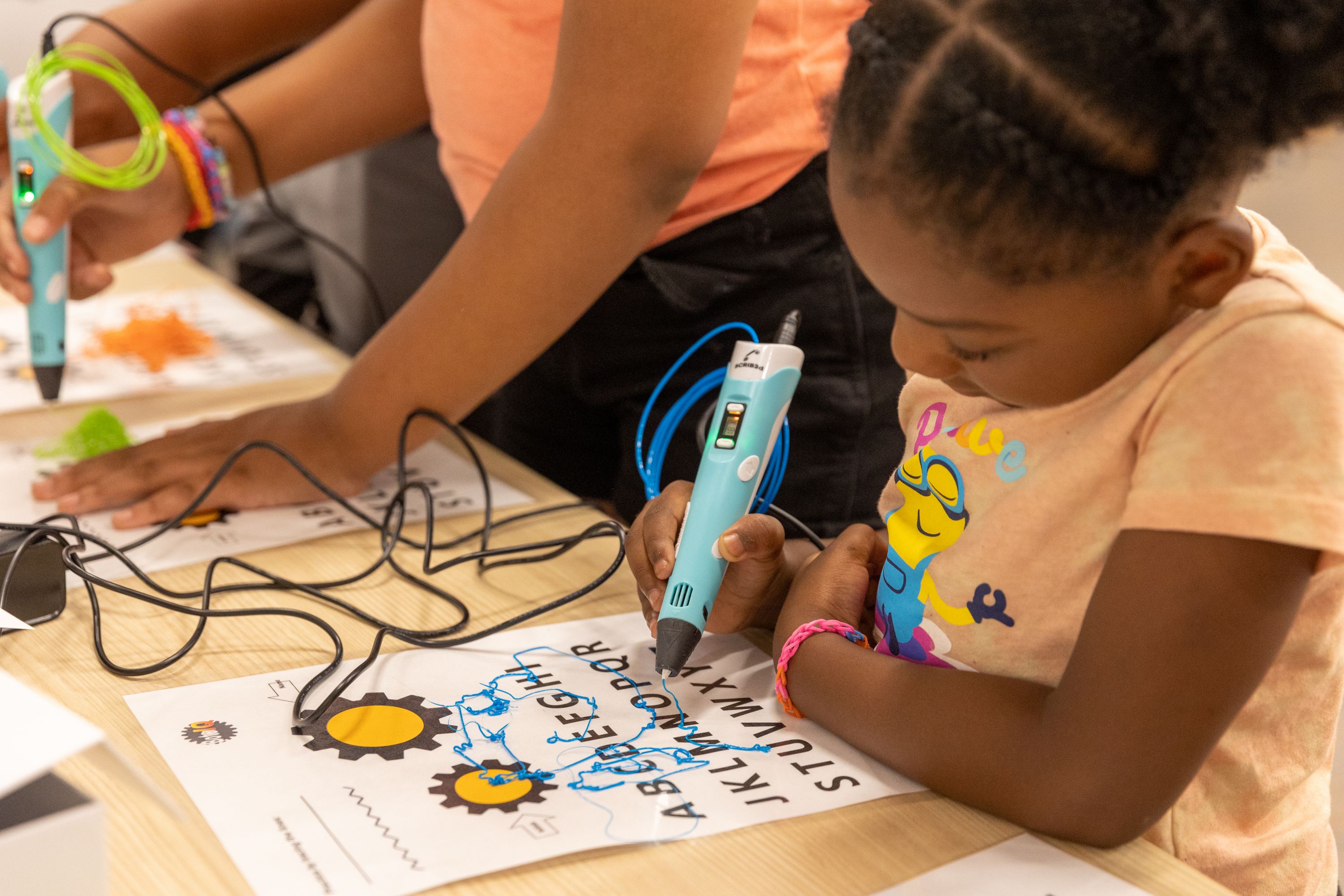 Founded in 2022, the Digital Foundry has quickly become a well-respected makerspace. As recently as May 2023, the ARM Institute announced that it was giving a $1.5 million award to the Digital Foundry as part of the Southwestern Pennsylvania Region's "New Economy Collaborative."
More than a state-of-the-art makerspace, the Digital Foundry sees itself as a regional hub for innovation, problem-solving, learning and collaboration. It is a 15,044-square-foot innovation and manufacturing lab space aimed at building future-ready awareness and skill sets for the manufacturing industry, K-16 education sector, current and future workforce and community members in the region.
A tour through the facility quickly emphasizes the variety of machinery and spaces offered. Along with the most sophisticated 3D printers available, the Digital Foundry also displays some of the more interesting creations to come from its short life, such as a Yahtzee Bot created by Penn State students. Beyond the massive makerspace, it offers classrooms and conference rooms at an affordable price.
Dedicated to future-readiness, The Digital Foundry hosts classes ranging from "Introduction to Digital/Smart Manufacturing" to "Robotics Operation & Programming"; these courses can lead to a PSU non-credit FANUC certification. For younger patrons, the Digital Foundry offers an 8-week STEM Explorers Club, an after-school program where kids develop coding and manufacturing skills while building robots. Examples of their concepts can currently be found on display at the Digital Foundry, near the makerspace.
The Digital Foundry is well-loved and used by many, ranging from PSU students to community business owners. There is still space for new members to utilize its programs and spaces. There is also still space for any interested sponsors or technology partners; providing an opportunity to contribute valuable knowledge and expertise to the Digital Foundry and the community at large. Sponsor and partner involvement will also directly impact the future of the industry, workforce, and the transformative journey of the Rust Belt.
"The Corner and the Foundry are integral to a broader strategy of revitalizing the region by taking it from Rust Belt to Digital Belt," Snider said. "This initiative aims to empower stakeholders across industries with cutting-edge technology awareness and digital skills, as well as the innovative entrepreneurial mindset to use them effectively. Additionally, we want to prepare K-16 students to be leaders in the world of disruptive technology. The Foundry and the Corner have not only added to the revitalization of New Kensington, but they are key to creating future ready companies and workers that will excel in the Digital Age."