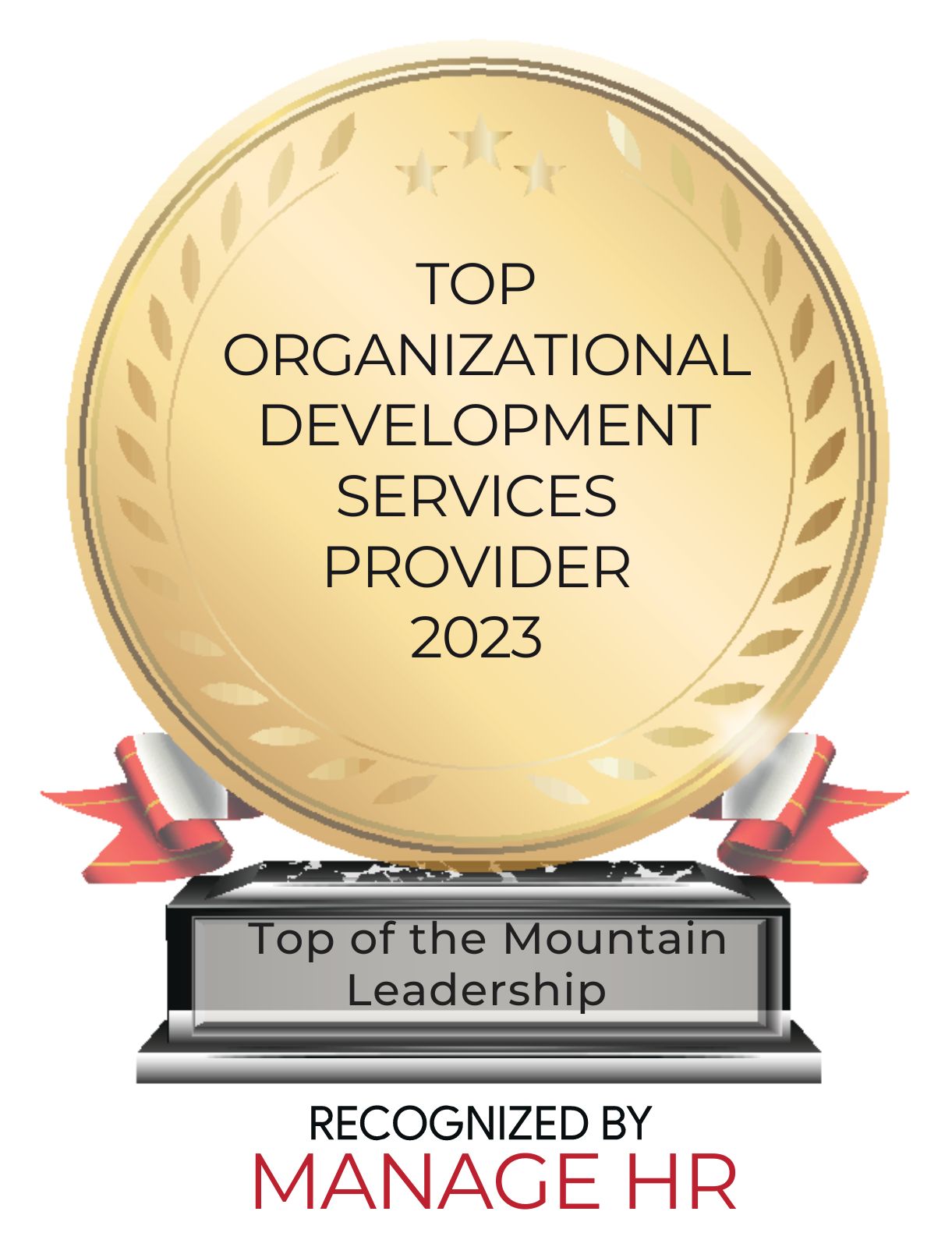 Pittsburgh, PA, Oct. 24, 2023 – In a momentous acknowledgment of its relentless commitment to organizational excellence, Top of the Mountain Leadership has been distinguished as one of the "Top Organizational Development Services Providers" by the reputable Manage HR magazine.
The accolade cements the organization's position at the forefront of addressing contemporary leadership challenges that businesses face in today's dynamic corporate environment. By offering tailored development programs and innovative people strategies, Top of the Mountain Leadership uniquely addresses the pain points experienced by C-Suite leaders in mid-to-large sized organizations.
"More than just an honor, this recognition reaffirms our dedication to empowering individuals and teams to reach unprecedented heights," commented Tiffany Prince, CEO, the spearhead behind Top of the Mountain Leadership. "We understand the intricate balance required in modern leadership - merging technology, bridging skill gaps, and forging clear paths to success."
Top of the Mountain Leadership's success has always been rooted in its philosophy of addressing the root causes of workplace challenges. Its comprehensive solutions are designed to transform leadership dynamics, thereby making organizations more resilient, adaptable, and prepared for future challenges.
The firm's achievements, including this recent accolade, will soon be showcased in a special print edition on Organizational Development by Manage HR in 2023. Leaders who are feeling the pressure to navigate the shifting terrains of the corporate world, bridge leadership capability gaps, or redefine their team's trajectory to success are invited to experience the transformative solutions offered by Top of the Mountain Leadership.
For a glimpse into how Top of the Mountain Leadership can revolutionize your leadership approach and help you stay ahead in today's fast-paced business environment, reach out today.
---
About Top of the Mountain Leadership:
Since 2014, Top of the Mountain Leadership has provided leadership and organizational development consulting services to major corporations, as well as those companies large and small that aspired to reach the apex of their respective industries. Clients we have served include but are not limited to members of the Global 500 and giants of IT, pharmaceutical, and commerce industries. Our focus is primarily on teams in need of organizational change management, continuous improvement, training/facilitation, and business strategy processes.
To learn more about Top of the Mountain Leadership, please visit topofthemountainleadership.com.