We are pleased to announce our 2nd virtual STEM Summit and this time with nine-days of tech adventures in the world of STEM. The virtual STEM Summit is designed to help connect regional teachers and students to some of the amazing technology companies that are powering Pittsburgh's success. In this virtual model, students will begin by gaining access to eight different remarkable experiences with leaders in the STEM industry. And to add to the engagement and excitement, the students will have the unique opportunity to serve as student hosts, participate through interactive Q & A, and embark on adventures into the workings of the industry.
Speakers: Industrial Scientific, Dani Gais Kwiatkowski, Customer Success Relationship Manager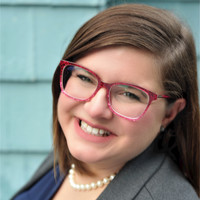 Dani Gais Kwiatkowski, Customer Success Relationship Manager, Industrial Scientific
Dani Gais Kwiatkowski is passionate about connecting the dots between people and processes. She collaborates with cross functional teams to provide customer focused and innovate solutions that enable companies to work safer utilizing revolutionary IoT solutions. Dani is currently a Customer Success Relationship Manager at Industrial Scientific where she is responsible for supporting and managing a portfolio of Industrial Scientific's largest SaaS customers. Dani's day to day includes utilizing data collected by communicating instruments to help safety professionals make informed decisions to keep their employees safe. In her role Dani partners with ISC's sales, engineer team, product and training teams to drive change within the organization to meet customer needs. Dani holds a Bachelor of Science degree in Mass Media Arts and Journalism from Clarion University. Beyond her day to day role, Dani is a member of Industrial Scientific's WISE (Women Influence Support and Empowerment) Employee Resource Group and leads annual STEM outreach activities for middle and high school students. Dani is a 2019 Graduate of the Align Leadership EDGE Women's Leadership program. Dani resides in the South Hills of Pittsburgh with her husband and two Boston Terriers.