We are pleased to announce our 2nd virtual STEM Summit and this time with nine-days of tech adventures in the world of STEM. The virtual STEM Summit is designed to help connect regional teachers and students to some of the amazing technology companies that are powering Pittsburgh's success. In this virtual model, students will begin by gaining access to eight different remarkable experiences with leaders in the STEM industry. And to add to the engagement and excitement, the students will have the unique opportunity to serve as student hosts, participate through interactive Q & A, and embark on adventures into the workings of the industry.

Speakers: Philips Healthcare, Jennifer McHale, Product Manager, Gaurav Trivedi, Senior Software Engineer and Craig Oaks, Senior Software Architect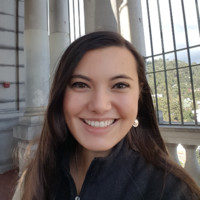 Jennifer McHale, Product Manager, Philips Healthcare
Jennifer McHale is a Product Manager at Philips Sleep and Respiratory Care where she works to discover the best solutions for diverse users with many different needs. She went to Rutgers University in New Jersey for her Bachelor's degree in bioengineering, and the University of Pittsburgh for her Master's degree also in bioengineering, and is very glad the 2 schools do not play each other so she doesn't have to pick a side. Before working as at Philips she worked as a packaging engineer which is very much a combination of arts and crafts and origami. She loves to travel and is enjoying planning her future trips since no one can travel now. In her spare time she enjoys hiking, reading, baking new cookie recipes, finding new nerdy things to love, and crocheting.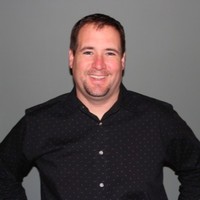 Craig Oaks, Senior Software Architect, Philips Healthcare
Craig Oaks is a Senior Software Architect at Philips Healthcare, where he designs applications for websites and mobile apps focused on sleep care. He graduated from Grove City College a long time ago in a galaxy far, far away. His career has spanned many industries, including healthcare, cyber security, aerospace, defense, energy, finance, automotive & consumer electronics. In his spare time, he enjoys hiking, watching Netflix, and spending time with his wife and 4 kids.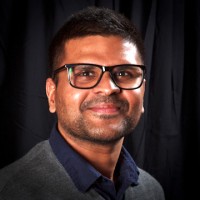 Gaurav Trivedi, Senior Software Engineer, Philips Healthcare
Gaurav Trivedi works with Advanced Innovation at Philips Healthcare. He is interested in building intelligent systems (Human+AI) in medicine and healthcare. He works on solving problems and challenges during design and development of intelligent HealthTech for patients, provides, and payers. Gaurav has a PhD in Artificial Intelligence from University of Pittsburgh, where his dissertation was on designing interactive methods for Natural Language Processing on Clinical records. He has served a reviewer for several Biomedical Informatics conferences and journals. He serves on the jury of WomenWhoTech, a program that awards grants for women-led startups on a rolling basis. He is also the founder of the meditation club at Pitt and continues to teach workshops for university students.