We are pleased to announce our 2nd virtual STEM Summit and this time with nine-days of tech adventures in the world of STEM. The virtual STEM Summit is designed to help connect regional teachers and students to some of the amazing technology companies that are powering Pittsburgh's success. In this virtual model, students will begin by gaining access to eight different remarkable experiences with leaders in the STEM industry. And to add to the engagement and excitement, the students will have the unique opportunity to serve as student hosts, participate through interactive Q & A, and embark on adventures into the workings of the industry.

Speaker: SDLC Partners, Paul Joseph, Intelligent Automation (IA) Service Lead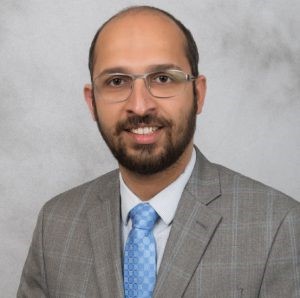 Paul Joseph, Intelligent Automation (IA) Service Lead, SDLC Partners
Paul Joseph, Intelligent Automation (IA) Service Lead, is a seasoned digitization leader who delivers impactful outcomes to organizations through practical solutions like Robotic Process Automation (RPA) while progressively elaborating and pursuing strategic target state models.
Paul has global expertise in maturing organizational processes working collaboratively with IT, Business, PMO, and Finance to achieve measurable business strategies and goals. Paul has driven results for clients across industries including: Banking and Financial Services, Communication and High Tech, Healthcare and Life science, Retail, Computer Hardware, and Training and Education. Paul received his MBA through the University of Pittsburgh – Katz Graduate School of Business and his Bachelor's of Technology, Electronics, and Communication through Mahatma Gandhi University.