The STEM Summit is a one-day event each Spring designed to showcase the diverse array of Science, Technology, Engineering and Math related careers that are available in southwestern Pennsylvania. We invite students, educators, administrators and parents to join us as we work to promote the future pipeline of technology talent in the region. Company tours are the highlight of this program!
Three Rivers Education Technology Conference (TRETC):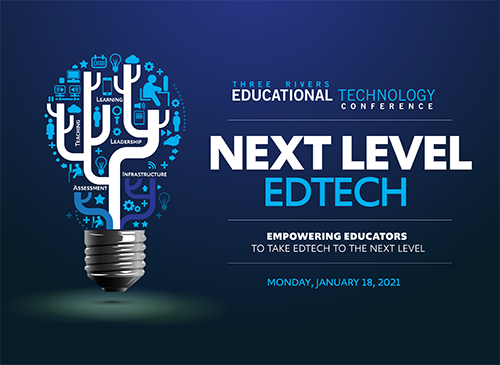 Three Rivers Educational Technology Conference (TRETC) is the best opportunity all year for teachers and K-12 administrators and higher education decision makers in the Pittsburgh region. TRETC allows you to network with peers and choose from over 50 professional development sessions to enhance your classroom teaching abilities.
***This LAUNCH co-hort is specifically focused on young women living in the North Shore and North Side of Pittsburgh. Future neighborhood cohorts coming soon!***

The LAUNCH (Learn, Aspire, Understand, Navigate, Connect, Highlight) program transforms the natural curiosity of high school girls into a voice of leadership in the STEM industry. Through our comprehensive program, high school girls will gain insight into their leadership style and be equipped with the confidence to pursue a successful career path in STEM. LAUNCH integrates the Athena leadership curriculum, interactive portfolio development, and professional mentors working in STEM. Through their engagement, our participants experience growth as leaders and exit the program prepared to create positive changes in their chosen career path.
Fortyx80 has partnered with STEM Coding Lab and the city of Pittsburgh's Rec2Tech Initiative to provide middle school students (Grades 5-8) with a FREE opportunity to learn about careers in computer science, interact with industry professionals and visit tech companies throughout Pittsburgh.
· Get introduced to tech companies throughout the city
· Meet and interact with industry professionals weekly
· Engage in hands-on activities, focused on one of six computer science themes
Artificial Intelligence, Gaming/Animation, Data Analytics, Cyber Security, Robotics, Manufacturing
· Take weekly field trips to some of the Pittsburgh region's most innovative companies
Cost: The program is FREE to everyone who registers.
When: July 12th - August 19th 2021 from 2:00-3:30pm
Where: Phillips Recreation Center, 201 Parkfield St., Pittsburgh, PA 15210
Interested in being a participating company? Email: mpelloni@pghtech.org

Tomorrow's Tech:

Virtual Field Trips: Embark on a tech adventure through a virtual field trip! At Fortyx80, we want to build a library of virtual tours/experie

nces that are produced and filmed by students for students of all ages. We have industry leaders who are willing to help us curate and produce a growing library of remarkable experiences within the STEM industry. FortyX80's virtual field trips will be an innovative, engaging, safe, and hassle-free way to lead students out of their classrooms and into the world of the tech industry. These virtual events will provide students remarkable learning experiences from the comfort of their homes or classrooms and eliminate the need for permission slips, busses and packed lunches.

BE Exceptional (B.E.):

Be Exceptional (B.E.), FortyX80's career readiness and job fair program, brings together potential employers and high school students (s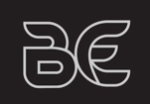 ixteen and older) in an in-person or virtual setting with the goal of matching students with roles ranging from seasonal work to apprenticeships to mid/entry-level positions. Because this program and culminating event can be virtual, more students and employers can participate than would be in a traditional setting. Each event is customized based on the preferences of the school district(s) and their student population. Prior to the job fair, students complete a resume, cover letter, LinkedIn profile and online job profile which companies can view in advance of the event. On the day of the event, employers and participants engage in an initial interview using breakout rooms and teleconferencing. From there, they can make plans for future steps in the hiring process.
Educational Improvement Tax Credit (EITC)
FortyX80 is seeking your support to fund our operational costs while developing and offering talent and workforce development programs and STEM engagement programs focused on accelerating the achievement of underserved students in our region.
In the upcoming year, we will target a minimum of 50 regional school districts from the 13-county region of southwestern Pennsylvania leveraging the benefits of our five programs. We anticipate direct engagement with 1,500 to 2,000 students. Our recent STEM Summit hosted students and teachers from over 150 different school districts, some of which have 35% of their student population living below the poverty line. In these districts, exposure to programs that develop career readiness and encourage interest in exciting, high paying STEM careers works to improve the futures of our students, especially those with limited resources.
Contact
Marie Pelloni, Director of Talent Attraction and STEM Development, leads the Council's efforts for talent services so please feel free to reach out to her for further information via email.