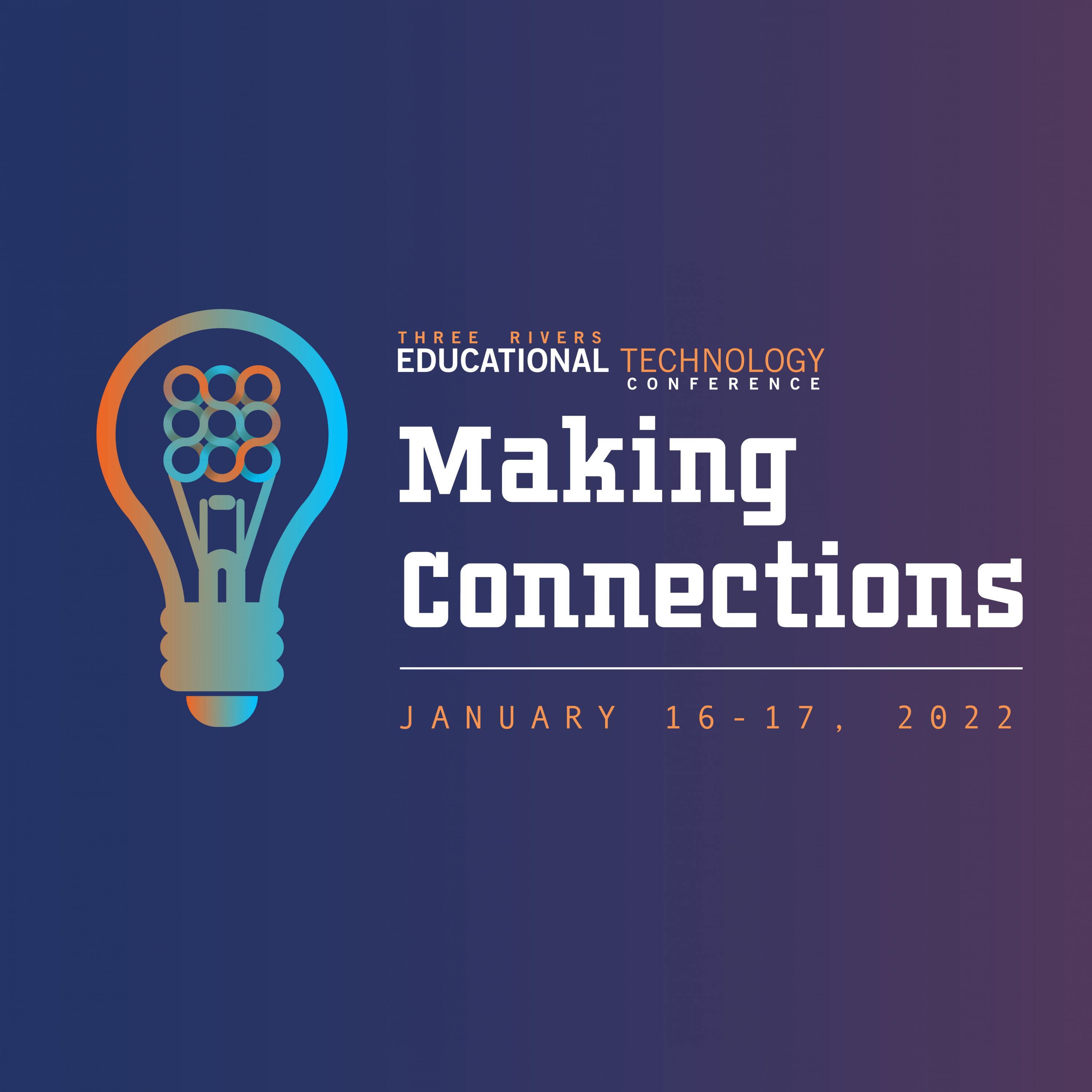 2022 Three Rivers Educational Technology Conference (TRETC) In Partnership with Fortyx80


Call for Innovation Zone, Digital Notebook, Student Showcase, and Posters
Submission Deadline: December 16, 2021

TRETC Innovation in Education Award
Nomiminations Due: December 16, 2021
About | Agenda | Cost | Keynote Speakers | Sponsors | Contact Information
Three Rivers Educational Technology Conference (TRETC) is an exciting professional development opportunity to advance the integration of educational technology for teachers, K-12 administrators, industry experts, and higher education decision makers in the Pittsburgh region.
2022 TRETC Theme: Making Connections

Educational technology has proven to allow for strong connections between students, educators, families, and communities. This has never been truer than over the past school year. Showcasing how technology can enhance learning environments by pushing boundaries, integrating resources, enabling inclusiveness, and forming strong bonds that touch each part of a student's life is the focus of this year's TRETC.
In the words of Martin Luther King, Jr, Life's most persistent and urgent question is, 'What are you doing for others?'
TRETC 2022 will deliver both in-person and live streamed:
• Immersive evening networking event at Astrobotics
• Keynote Dewayne McClary: Digital Promise and League of Innovative Schools
• The choice of dynamic professional development sessions
• Forum dedicated to Chief Technology Officers and Chief Information Officers
• Birds of Feather Forums
• Digital notebook of ideas to enhance your instructional strategies
• Panel of local authors
• Superintendent round table discussion of Equity Through Innovation
• TRETC Innovation in Education Award
*TRETC qualifies for 8 hours of Act 48*
MoonWalk & Talk: Evening Networking
When:
Sunday, January 16, 2022 | 4:30 PM - 7:30 PM

Where:
Astrobotic, 1016 N Lincoln Ave, Pittsburgh, PA 15233
TRETC Conference
When:
Monday, January 17, 2022 | 8:00 AM - 4:30 PM
Where: Hybrid Event
In-Person| Penn State University Greater Allegheny, 4000 University Dr, McKeesport, PA 15132
Pre-Conference Moonwalk & Talk Networking | Sunday, January 16th, 2022All TRETC registrants are welcome to attend a special and exciting networking event the evening before TRETC. 4:30 PM - 5:15 PM | Networking and Explore the Educational Technology Showcase 5:15 PM - 6:30 PM | Keynotes:
Sharad Bhaskaran | Mission Director, Moonshot Museum
Sam Moore | Executive Director, Moonshot Museum
Remake Learning | Moonshot Grant Recipients 6:30 PM - 7:30 PM | Making Connections & Networking
TRETC | Monday, January 17th, 2022
7:30 AM - 8:00 AM | Registration
8:00 AM - 9:00 AM | Keynote Speaker: Dewayne McClary | Digital Promise
9:00 AM - 9:30 AM | Grab and go breakfast & exhibitors/vendors/student showcase
9:30 AM - 10:20 AM | Workshop Session A
10:45 AM - 11:20 AM | Workshop Session B
11:30 PM - 1:00 PM | Two lunch times with exhibitor/vendor/student showcase time
1:00 PM -1:50 PM | Workshop Session C
2:00 PM - 2:50 PM | Superintendent Roundtable: League of Innovative Schools
2:00 PM – 2:50 PM | Authors of Innovation Roundtable
2:00 PM-2:50 PM | Innovative EDTECH Lightning Round
3:00 PM - 3:45 PM | Birds of a Feather Discussion
3:50 PM – 4:30 PM | Innovation in Education Award
4:30 PM | TRETC End
*The Act 48 hours code will be administered at the end of the event
Virtual | Via Zoom

Cost:
General Admission
2 Day | $70 (includes both Sunday and Monday, in-person or virtual)
One Day - Monday Only | $50 (in-person or virtual)

Group Admission (5+ attendees)
For group pricing and registration contact Megan Colf.
Presenters
Free of Charge

Principals and Superintendents
Free of Charge Plus a Ticket to Share with an Educator

*Scholarships available for educators to attend. To submit for a scholarship for your district, email Marie Pelloni.
*Interested in attending just the networking event? Contact Marie Pelloni.

Students*
2 Day | $30 (includes both Sunday and Monday, in-person or virtual)
Monday Only | $20 (in-person or virtual)
*To get the student registration code, please email mcolf@pghtrech.org
Speaking as Keynote and Moderating the Superintendent Roundtable: Equity Through Innovation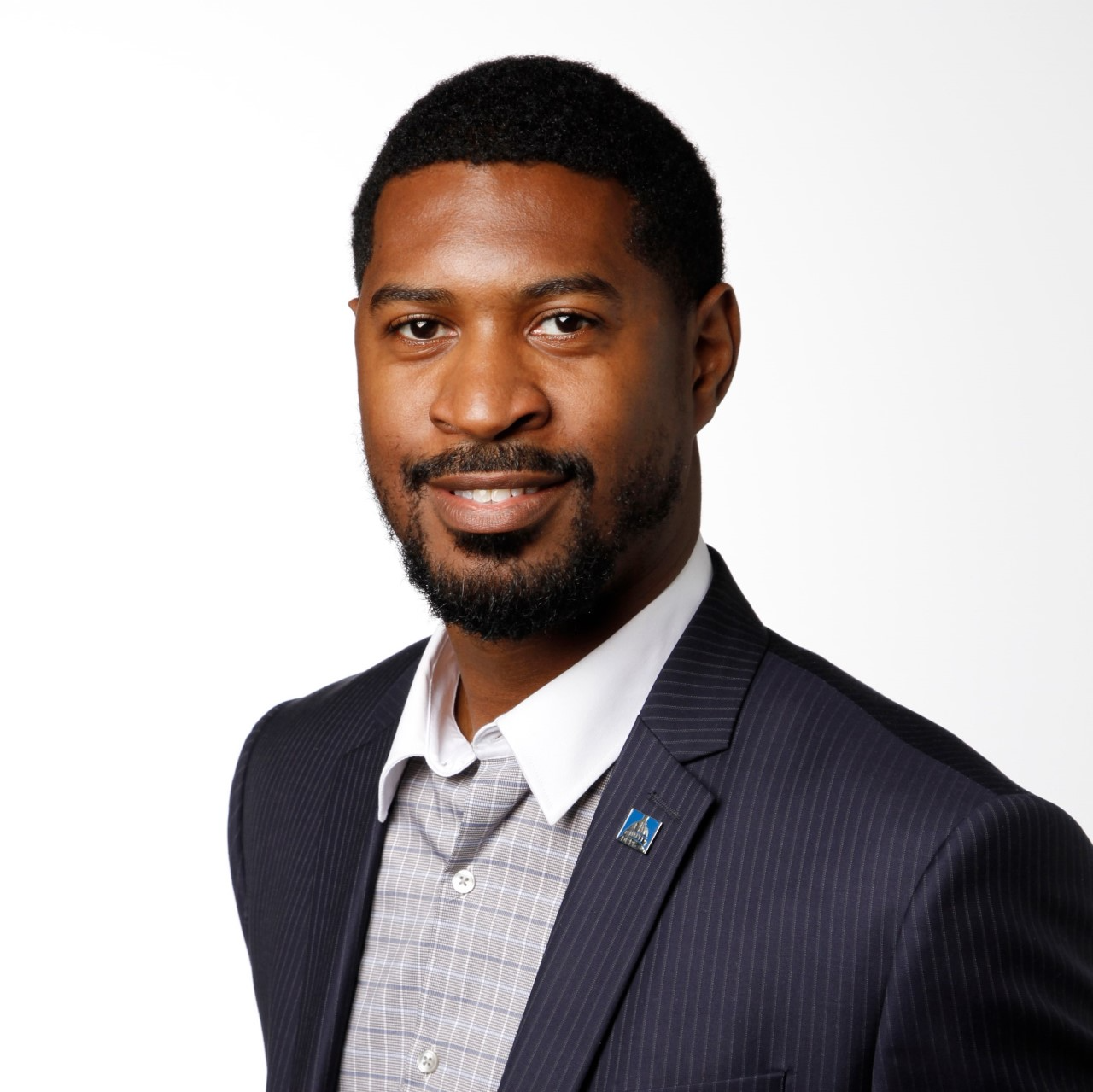 Dewayne McClary, the comes to Digital Promise as Director of the League of Innovative Schools, where he supervised DCPS's 1:1 pilot and roll-out and other innovation initiatives. He has broad and deep experience as a teacher and district leader. He has worked in rural South Carolina, the suburbs of Virginia, and at an urban D.C. school district.

Dewayne is a visionary and strategic leader, an extraordinary relationship builder, and a highly energetic, adept communicator. In his role as Director of the League of Innovative Schools, he will lead efforts to increase engagement and impact for the network.
"I've learned that if you never try, the fear of failing will deprive you from learning something that could change your life. If I'm not successful the first time, I keep trying it different ways until I master it. This has built my perseverance and has allowed me to learn what it really means to make something my own."
Networking Event Keynote Speakers: Sam Moore, Executive Director, and Sharad Bhaskaran, Mission Director, from the Moonshot Museum at Astrobotic. Learn more about Sam Moore and Sharad Bhaskaran here.
Sponsorship & Exhibiting
Interested in learning more about sponsoring or exhibiting at TRETC - contact Ashley Steckel today to learn more!

Partner:



Moonwalk & Talk Networking Sponsor:

Lunch Sponsor:
Digital Dream Labs
Silver Sponsor:
Edmentum
Exhibitor Sponsors:
Eduspire


Participating:

Contact Information:
For content or logistics questions - Marie Pelloni, Director, Talent Attraction and STEM Development, mpelloni@pghtech.org
For registration questions - Megan Colf, Assistant Director of Special Events and Programs, mcolf@pghtech.org
For sponsorship questions - Ashley Steckel, Director of Business Development and Advertising, asteckel@pghtech.org
For membership questions - Ryan Gent, Membership Director, rgent@pghtech.org